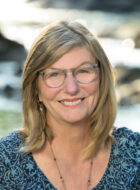 Online Free Event • Finding Strength Through Vulnerability
Melissa Moore
February 23, 2022
Suggested donation –
$0.00 - $500.00
This nourishing 2-hour event will invite participants to explore their innate strengths experientially while highlighting the principles of Contemplative Psychology. Opening up to others can be daunting, especially with strangers or the people we love the most. Contemplative Psychology offers us access to methods that help us hold our fears with courage and take steps in trusting our most vulnerable emotions.
We find strength in community, loving-kindness, and in one's innate compassion. All this leads to trusting our unconditioned health and brilliant sanity. Please join us for an experiential exploration of our shared potency of heart.
To learn even more and enjoy an in-depth experience in Contemplative Psychology, please consider joining the two-year certification program of Karuna Training, which begins at Shambhala Mountain Center May 4- 7, 2022.
Teacher
Melissa Moore Ph.D. Steward of the North American Karuna training since 2014, and co-founded Karuna Europe in 1996. Melissa has her MA in Contemplative Psychotherapy from Naropa University in Boulder, Colorado, and her Ph.D. in Psychological Anthropology from the California Institute of Integral Studies.
Melissa has been a student of Vajrayana Buddhism and Chogyam Trungpa Rinpoche since 1979. Melissa has taught Karuna Training in nine countries and in four states in the U.S. Melissa has an extensive background in mental health, treatment design, and training front-line providers in evidence-based practices. Melissa recently published The Diamonds Within Us: Uncovering Brilliant Sanity Through Contemplative Psychology; find out more about the book here: https://thediamondswithinus.org.